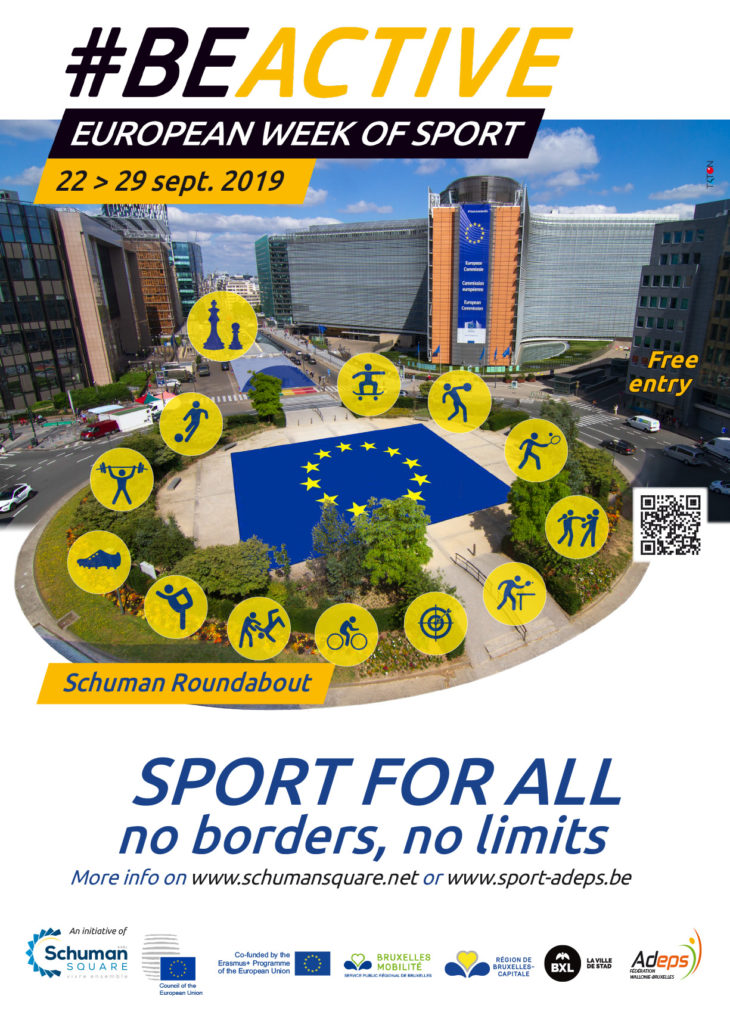 Activities on the Schuman roundabout

Sunday 22 September:
Finnish Sports: 10–12:30pm
Come and discover a range of typical Finnish sports, as presented by Suomi Club.
10.00 — 11.00: Finnish Floorball
A team sport, similar to ice hockey. Two teams of five players and a goalkeeper go head-to-head in three rounds of 20 minutes. The objective is to get the ball into the other team's goal, using a stick. Contact is kept to a minimum, with only shoulder-to-shoulder play allowed. The goalkeeper – without a stick – defends the goal on their knees.
11.00 — 12.30: Finnish Boot Throwing (a.k.a Welly-Wanging)
This sport from Finland needs a rather particular piece of equipment: your wellington boots! Rules are adapted whether you are male or female, but one thing is clear: the boot must weigh between 500g and 1kg and be 40cm long.
How you throw it is up to you, but the boot must stay upright when it is in the air.
Strange but real fun!
Beau Vélo de RAVeL: 10am—4pm
12:00pm—4pm: Beau Vélo de RAVeL will be taking a break on the Schuman Roundabout: food, drink and music available for all.
2pm and 3pm: entertainment will be provided by Adrien Joveneau and Cécile Djunga, RTBF television personalities and singer-songwriter Beverly Jo Scott will be performing. Also present will be Henri De Mol, chef at the Uccle-based Michelin-starred restaurant "Le Pigeon Noir"
1:30pm–3:30pm: A concert by Proyecto Cubano
9am–7pm: The promotion and tasting of fair-trade dairy products (ice-cream, milk, etc.) offered by the Fairebel Belgian dairy co-operative.
Dance/Zumba: 2pm—5pm
2pm-2:45pm: Introduction to Zumba and Zumba Kids by Fuji Nakamura and Christian
2:45pm—3pm: Introduction to Afrobeats by Christian
3pm—3:10pm: Modern Jazz by « Demoteam Rhythm and Dance Poseidon »—Choreography by Sandrine Balleux
3:10pm—3:30pm: Oriental Dance by Maëlle
3:30pm-3:45pm: Indian Dance by Sarah
4pm-4:30pm: Introduction to Salsa and Latin Dance
4:30pm-4:45pm: Break Dancing by Youness
4.45pm – 5pm: introduction to Yogalates Vinyasa, by Anne Hauman. A moment of relaxation to close smoothly the afternoon sessio

Rhythm & Dance Poseidon organises a range of sporting activities for all audiences (adults, seniors, families), with a specific focus on sport for leisure, not competition.
The "Rhythm & Dance Poseidon" classes are led by professionals who have the sole goal of getting students passionate about dance. From a small school offering 10 classes per week, the multicultural school has grown substantially and now welcomes more than 500 students on a 60 hours/week programme.
More information about the sports centre
Youdance : 4pm – 10pm
16h : Animation
16h10 : initiation bachata
16h50 : initiation salsa
17h30 > 22h : Fiesta & animations
For more information… the video on FB
Monday 23 September
Flag Rugby: 9am-4pm
If you have never heard of Flag Rugby, come and discover this team-sport which allows you to play rugby without physical contact. An intermediate step towards the full-contact game, Flag Rugby is easily accessible and especially suited for playing in schools. Children from different schools in Brussels will play Flag Rugby. Organised thanks to collaboration with Belgium Francophone Rugby League and players from the Belgian national rugby team.
Sport in Celtic Countries: 5pm-10pm
The Welsh Government, Scotland House Brussels and the Northern Irish Executive invite you to an interactive evening demonstrating sport in Celtic countries.
5pm–7pm: Put your strength and teamwork abilities to the test in our mock Highland Games — one of Scotland's best known sporting events. There will be the chance to try out cricket, rugby and golf, too.
7pm–7:30pm: Rugby demonstration by Brussels' own BBRFC Celtic rugby team
7:30pm–8:15pm: Netball demonstration by British School Brussels' youth team
8:15pm–9pm: Round off the evening with traditional Scottish Ceilidh dancing — an introductory lesson beforehand, will be led by the staff at Scotland House Brussels.
A selection of typical British food and drink will be for sale throughout the evening.
Activities for Seniors: 10am-5pm
The following activities will be led by the kind volunteers from Enéosport.
10am-11am: Tai Chi
11am-midday: Nordic Walking
1pm-2pm: Zumba Gold
2pm-3pm: Pilates
3pm-4pm: Zumba Gold
EnéoSport is the only recreational sporting association dedicated to over-50s in Belgium's Francophone community (Fédération Wallonie-Bruxelles). The association, run by volunteers, offers 29 different sports including Nordic walking, AquaGym and gymnastics.
More information on the website (in French)
Tuesday 24 September:
Martial Arts: Midday-10pm
Midday–2pm: Displays and introductions to Brazilian Jiu-Jitsu by Cens Academy, with a special visit by Amal Amjahid, a world champion in the sport.
3pm–6pm: Come and try kick-boxing and Thai boxing, as provided by Naito Gym.
6pm–7.30 pm: Taekwondo by Ama Jeunesse Gym.
Demonstrations and initiations to Taekwondo and Para-Taekwondo,
The club is very much involved in social inclusion through sport, creating a common ground where athletes with disabilities play alongside able-bodied athletes
There will be special appearances by Saaber Bachir and Ben Ayad Hasna, world-class athletes of Para-Taekwondo. They will demonstrate their expertise in Poomsae (품새) and Kyorugi (겨루기).
7.30–9.30 pm: Thanks to the generous collaboration of the Korean Cultural Centre of Brussels, two Korean martial arts masters will complete the immersion in the world of Taekwondo throughout the evening. Among which, a demonstration of the Korean art of board-breaking — Kyukpa (격파)
Wednesday 25 September:
China-EU sports Day: 11am–10pm
Come with us on a discovery walk to China! On the China-EU Sports Day in Brussels, put yourself in the skin of a Tai-Shi master, let your inner artist speak through woodblock printing and dance with Chinese lions and dragons! Take a closer look at China in an immersive 3D-light show exhibiting the magnificent Temple of Heaven and take a bite of China in a giant Chinese living-room right in the heart of Europe. Are you ready for the adventure? Ready for the adventure? Meet us on the Schuman Roundabout! Many other surprises await…
Thursday 26 September:
Adapted Sport : 10am–5pm
10am, midday and 2pm: Come and try Expressive Cyclodance with Jamel.
11am, 1pm and 3pm: Athletes with reduced-mobility from the club "Les Intouchables" will be demonstrating adapted tennis where able-bodied people are invited to get in a wheelchair and try the sport for themselves. Adults and children welcome.
Adeps Night Walk : 6 pm–9pm
ADEPS is organising guided tours of 5km and 10km to discover the city of Brussels.
Meet on the Schuman Roundabout:
6pm–9pm for the 5km route
6pm–8pm for the 10km route
Bike tour of Brussels – Kring : 6pm
You want to discover Brussels by bike? Brussels' cycling club "Kring" is organising a tour. Meet at Schuman roundabout at 6pm (with your bikes) for the departure.
Don't forget to sign-up for the event on Kring's Facebook Page. fb.com/kringbike/
Yoga and Sport United: 1pm–10pm
An introductory session accessible to all will be followed by themed workshops offered by experienced yoga teachers, demonstrations and happy encounters. Om Chanting, Eyes and Energy Yoga, Iyengar, meditation… a unique opportunity to discover or indulge in this beneficial discipline for the body and mind. Yoga is getting more and more popular and complementary to professionals athletes by the way.
The program is compiled by Vidonne and supported by the Embassy of India and will finish in style with a Bollywood initiation session and a special India program and the announcement of the 7th edition of Brussels Yoga Day. This giant session by Vidonne on June 21, 2020 at the Bois de la Cambre, will coincide with the International Yoga Day celebrated by the United Nations. It will mark the 75th anniversary of the United Nations and is part of the promotion of the United Nations Sustainable Development Goals.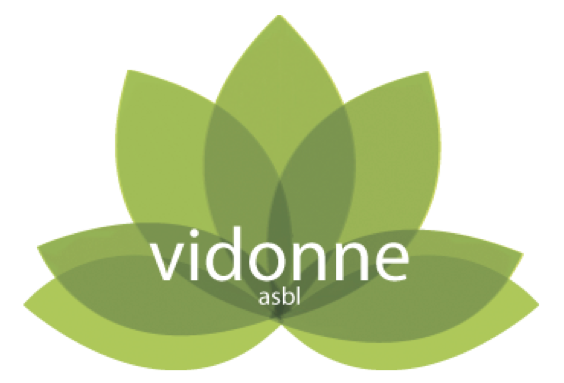 Any Body – Anytime – Anywhere – Any Yoga, more than a slogan, our Philosophy! asbl Vidonne (www.brusselsyogaday.be)

Program 26.09.2019 – 12 :30 – 22 :00
Sport and Yoga Day Program by Vidonne – Brussels Yoga Day and the support of Embassy of India
1° 12: 30 -13:30 : Opening Yoga Session led by Reetu Metha and Ms Sonu
2° 13:30 – 14:00 Heartfulness by Sandrine Doat and Florence de Fooz – www.heartfulness.org
3° 14:00 – 14:40 : Iyengar Session by Serap Güven & Vincent Hufty – https://www.yogasamkhya.be/serap-vincent
4° 14:40 – 15:20 : Hypopressive Abdominals by Anne Leclerc – anne.hypopressive@gmail.com
5° 15:20 – 16:00 : Yoga for eyes by Fabienne Weynant- www.yogapourvoirclair.wordpress.com
6° 16:00 – 16:40 : Kundalini , by Huguette Declercq, Abepy Psdt , www.atlantideasbl.org
7° 16:40 – 17:20 : Ashtanga Yoga by Sergine Laloux www.anjalishala-yogas.be
8° 17:20 – 18:00: Yoga de l'énergie, by Eugenie Ntakirutimana – ntaeugenie@yahoo.fr
9° 18:00 – 18:40 : Om Chanting, by Nicole Hunt & Christophe Depecker www. www.bhaktimarga.be
10 ° 18:40 – 19:20 Vinyasa flow , Yin Yoga – www.brusselsyogaloft.com
11° 19:20 – 20:00 A journey to joy through yoga, breath & meditation , by Art of Living /www.artofliving.org/be-en/courses
12° 20:00 – 22:00 Dance performance by Asharani Devugne (ashudevgune@yahoo.co.in), Massala Tea
The sports flooring and yoga mats used for this day will be made of PVC, and provided by VinylPlus®. PVC plays an integral role in sports as it is extremely durable: athletes play on high performance PVC floors, football fans sit on PVC seats and yogis step into poses on PVC mats.
PVC products can be reused or recycled multiple times, greatly reducing the environmental impact of sporting events. The mats from this yoga day will be reused in local hospitals, and the flooring will be reused in future Schuman Square events – but both could be recycled!
VinylPlus® is the Voluntary Commitment to sustainable development of the European PVC industry. It is registered as a 'SMART' partnership on the UN Partnerships for SDGs platform.

PVC products can be reused or recycled multiple times, greatly reducing the environmental impact of sporting events. The mats from this yoga day will be reused in local hospitals, and the flooring will be reused in future Schuman Square events – but both could be recycled!
VinylPlus® is the Voluntary Commitment to sustainable development of the European PVC industry. It is registered as a 'SMART' partnership on the UN Partnerships for SDGs platform.

Friday 27 September:
3×3 Basketball: 10am-7pm
10am-midday: AWBB is organising a 5×5 basketball game.
Midday-7pm: A 3×3 Basketball tournament, a recognised Olympic sport as of 2017. Sign-up is obligatory and on a first-come first-served, please click here.
Due to time constraints, only the first 8 female and 8 male teams who sign up will be invited to participate. Over 18's only. Sign-up closes at 11:59pm on 20 September, and takes 2 simple steps:
Send an email to: stephanie.VALLI@cfwb.be , mentioning the country you will be representing and the name of each of the 3 players (4 if you would like a reserve player)
Sign-up on the FIBA website: play.fiba3x3.com
N.B. Every team should bring 2 t-shirts, each of a different colour.
fit@work: midday-7pm
fit@work is the European Commission's cross-cutting multiannual programme to promote health and well-being of its staff for the period 2017-2020.
Activities offered are:

12h30 – 13h00 : les danses bulgares (folklore) – Animées par Maria et Bogdan, seront précédées et suivies de musique d'ambiance bulgare
13h30 – 14h15 : Théâtre, animé par Rita et Jean François : Anton Tchekhov : 2 « Nouvelles » précédées et suivies d'une musique d'opéra: Les cloches de Corne Ville (ambiance fin 19eme)
17h00 – 17h45 : Femmes – self défense, animé par Amira : (un air de break dance par exemple?)
17h45 – 18h00 : La SALSA : Animé par Paulo, et son groupe – Il clôturera la particiapation des cercles de la Commission sur des airs de  » salsa -latino »
Saturday 28 September
Parkour: 9am-4pm
Moving along a route as quickly as possible and being able to adapt to the environment around you is the goal of parkour – test your abilities and self-confidence on the Schuman Roundabout.
These introductory sessions and displays are organised by the Brussels-based Xtreme Team Parkour Club: https://www.xtremeteamparkour.be/
Fencing: 4pm-8pm
Try your hand at the foil, sabre or épée with the fencers from La Maison de l'Escrime— activities available for all ages.
The Maison de l'Escrime offers training and competitive fencing for all abilities and ages in any of the 3 fencing weapons. Fencing is a fully-fledged sport that develops your physical abilities, as well as your intellectual and social skills — it refines your coordination skills and builds self-confidence. The club pays special attention to its role in the community; it is involved in several activities aimed to promote integration and uniting people, as well as the personal development of its members.
For more info: maison-escrime.be or fb.com/lamaisondelescrime
Brussels' Autumn Chess Blitz: 10am-10pm.
From 10 am to 8 pm on Saturday, September 28, the Schuman Square Association and the Brussels Chess Club invite you to a day entirely devoted to chess
From 10 am to 11 am: a welcome to the day, various chess-related activities and time to enrol in the two following tournaments:
From 11 am to 2 pm: two parallel Open Blitz tournaments of 7 rounds each at the rate of 10 minutes per player:
A first tournament, open to all, in the presence of the Riga City Council (Latvia) delegation, led by Liga Ungure (Female FIDE Master).
A second tournament for beginners (merged with the first one if a reasonable minimum participation is not reached).
From 2 pm to 3 pm: announcement of the results of both tournaments, chess games for all, socializing on the theme of chess and final chance to sign up for the following event of the day (in case of vacant places)
From 3 pm to 8 pm: A simultaneous chess match by the HUNGARIAN International Grandmaster (GMI) PETER LEKO legendary hungarian player (current FIDE score 2674, challenger of Vladimir Kramnik for the world title in 2004). Invited by the Permanent Representation of Hungary to the European Union, Leko will play simultaneously against a panel of 30 opponents classified FIDE between 1700 and 2250, selected by the Chess Club.
To take part, pre-registrations before Wednesday, September 25 at the email address brussels.chess.club@gmail.com [Subject: SimulLeko / Body: Name, first name, FIDE number], the applicants and the recalted will be informed by this date.
The event – taking place on the esplanade rue de la LOI , under a spectacular marquis – will be supervised by official referees and licensed organizers, all passionate about Chess
Drinking and eating will be made available on the spot by Exki Schuman and its director.
Chess books and equipment will be available by our partner library « La Maison des Echecs ».
Looking forward to seeing you in numbers!
Gens una sumus
(Motto of the International Chess Federation – FIDE)